Application Development - Bachelor of Applied Science
Applications developers use computer languages to create programs that perform specific tasks on computers and other devices. It is a useful specialty for high-demand jobs such as website developer, database designer, support specialist, and software tester. The Bachelor of Applied Science program offers students a strong technical foundation and an understanding of science, communications, and quantitative reasoning. Students will learn to work in teams, manage IT projects, and prepare software documentation. They will cover subjects such as data analysis, application and software development, programming, and project management. Students must have a two-year technical associates degree to apply to this program.
Priority application deadline: March 30, 2018
Download the Admissions Packet.
---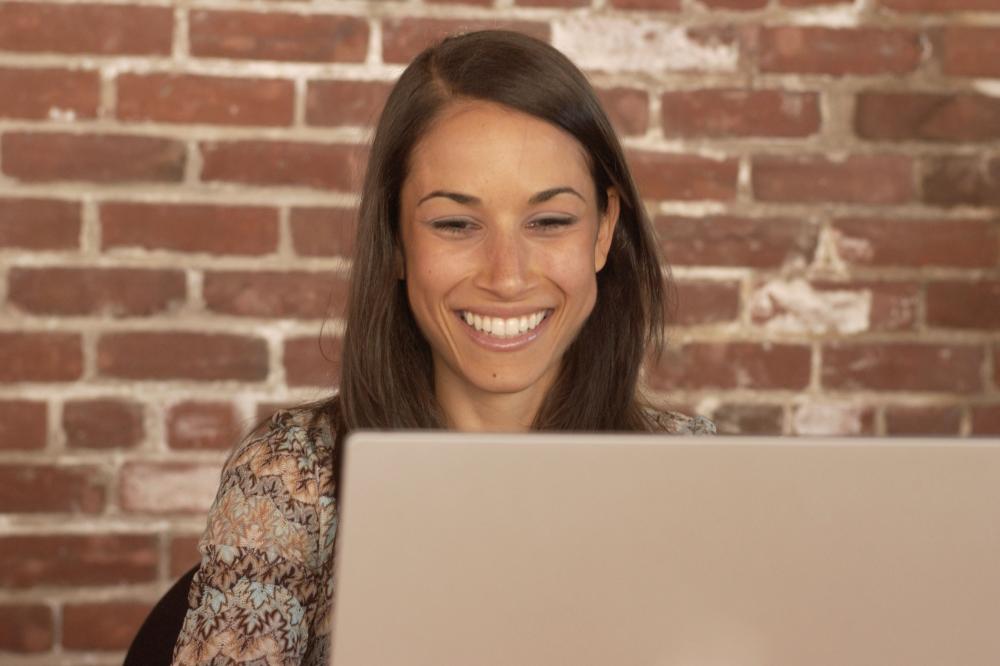 ---
Certificate of Completion:
Associate of Applied Science:
Bachelor of Applied Science:
---
All program lengths are estimates and are not guarantees. For the most current program information, check with an adviser by calling (425) 235-5840.
---
---
These amounts are based on median entry level wages, they are estimates and are not guarantees. For more information, visit careerinfo.net
---
At Renton Technical College, tuition is affordable and competitive.
Federal aid is available for most students to help pay for school. Fill out your FAFSA now to get started.
The RTC Foundation offers scholarships to help pay the costs of attending school.
---
All costs are estimates and are not guarantees. For the most current program information, check with an adviser by calling (425) 235-5840.
---
Monday, Tuesday, Thursday
---
Hours may vary based on specific program requirements. For the most current program information, check with an adviser by calling (425) 235-5840.
---
David Blodgett, Mark Anderson, Scott Moody, Lhoucine Zerrouki
Student Testimonial:
Desiree, First Year BAS Student
"I chose the BAS in Application Development program to learn the skills I need to enter the huge technology industry in our area, from instructors with impressive experience."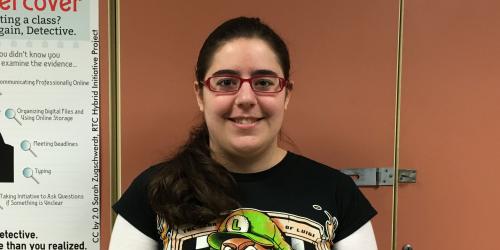 ---
Entry Requirements
Admission Requirements
An earned associate degree (or 90 equivalent college-level credits) in Information Technology or related area from a regionally accredited institution. First consideration will be given to those with an associate degree.
A minimum cumulative 2.0 GPA across all college coursework.
A minimum 2.0 GPA in the following IT courses:

Programming courses in Object Oriented Programming – 5 credits
Introductory coursework on relational databases – 5 credits
Introductory coursework on Structured Query Language – 5 credits

Completion of at least 20 credits of college-level General Education coursework with a minimum 2.0 GPA in English Composition (ENGL&101) or equivalent.
Completion of Intermediate Algebra (MATH& 095) or equivalent.
Personal statement – Applicants are required to write a 500 word maximum personal statement that describes how the BAS program will advance their professional goals. Example topics include previous career experience, unique attributes that the applicant will bring to the program, hardships the applicant has overcome in pursuing his/her educational or work goals, and other special considerations that the applicant believes will make them a good candidate for the program. The essay should be typewritten and in a legible font size.
---
Course Information
Baccalaureate Courses

| | |
| --- | --- |
| Core Technical Courses | Credits |
| CSI 331 Securing and Managing Data | 5 |
| CSI 332 Data Mining & Business Analytics | 5 |
| CSI 341 Web Development | 5 |
| CSI 342 Mobile Application Development | 5 |
| CSI 351 Systems Analysis and Design | 5 |
| CSI 352 Software Application Development | 5 |
| CSI 381 Principles of Human-Computer Interaction/GUI Design | 5 |
| CSI 434 Business Intelligence | 5 |
| CSI 443 Web Programming for Mobile Devices | 5 |
| CSI 453 Software Application Testing and Deployment | 5 |
| CSI 483 IT Project Management | 5 |
| CSI 492 Senior Capstone Project | 5 |
| CSI 494 Cooperative Education/Internship (optional) | 10 |
| Total Core Requirements | 60 |
General Education Courses
| | | |
| --- | --- | --- |
| PHIL 481 | Legal and Ethical Aspects of IT | 5 |
| Communications Courses | Two Required | 10 |
| Quantitative Reasoning Courses | One Required | 5 |
| Humanities Courses | One Additional Required | 5 |
| Social Sciences | Two Required | 10 |
| Natural Sciences | Two Required | 10 |
| Elective Courses | Up to Three | 15 |
| Total General Education Requirements | | 30-40 |
| Total BAS in Application Development Requirements | | 90 |
---
Program Outcomes
Area of Concentration

Expected Learning Outcomes

Data Analysis

Demonstrate ability to locate, connect to, extract, transform and load (ETL), business data, from disparate data sources.
Demonstrate ability to use query languages, and business intelligence techniques, to extract, analyze, summarize and report on specific data, in a manner that is usable by business decision makers.
Use database and database management systems to organize, store and retrieve data for use by application software, and demonstrate best practices for backup, security and privacy.

Application Development

Demonstrate software engineering best practices, software testing principles, and quality assurance techniques.
Demonstrate an end to end project-level vision in planning application development, server and client scripting, and security.
Demonstrate ability to develop and deploy applications in a variety of platforms, including distributed computing and mobile applications.

Project Management

Work on team projects and demonstrate critical thinking, teamwork, oral communications, inter-cultural appreciation, and technical and information literacy skills.
Demonstrate ability to obtain and confirm business requirements for an application, translate these into technical specifications, assess the resource requirements, and divide the overall project requirements into smaller steps, organized to conform to the System Development Life Cycle model.

Professionalism

Demonstrate ability to conduct himself/herself in a professional and ethical manner in all situations, while working in person, remotely, individually, and/or in teams.
Demonstrate the ability to communicate technical information to both technical and non-technical audiences in written and oral form.
Demonstrate a professional level of competence in documenting project and application development work, writing clearly and appropriately in an information technology context.
---
Accreditation
External accreditation is not applicable to this program.