The links below are provided as a resource for Renton Technical College students, staff, and community members. The links are not intended as a promotion for any organizations listed.
Due to COVID-19, services may be unavailable or by phone or email only.
Home - WA 2-1-1 (State-Wide Community Resource Search Assistance)
Case Managers
Covid-19 Resources
Department of Social and Health Services
Developmental Disabilities
Domestic Violence Hotlines and Housing
Drug and Alcohol
Emergency Resources
Financial Aid Assistance
Food
Grief & Loss Support
Healthy Habits, Nutrition Assistance
Housing
Behavioral Health Housing

Case Management

Shelters


Emergency Shelters:
Family Centers:
Veteran Shelters
Pet-Friendly Shelters
General/Multi-service housing/shelters:
Trafficking survivors
Internet Services
Job Seeking / Resources
Legal Assistance
LGBTQ Counseling and Resources
Medical, Dental, Vision
Medical

Medicaid eligible

Dental

Vision

Mental Health Counseling
Clinics:

Multi-Cultural Resources
Multi-Cultural, and African American/Black Resources
Pregnancy, Child Care, Parenting Classes, Baby Supplies & Support Groups
Sexual Assault Help
Suicide Prevention
Tax Preparation
Veteran
CONTACT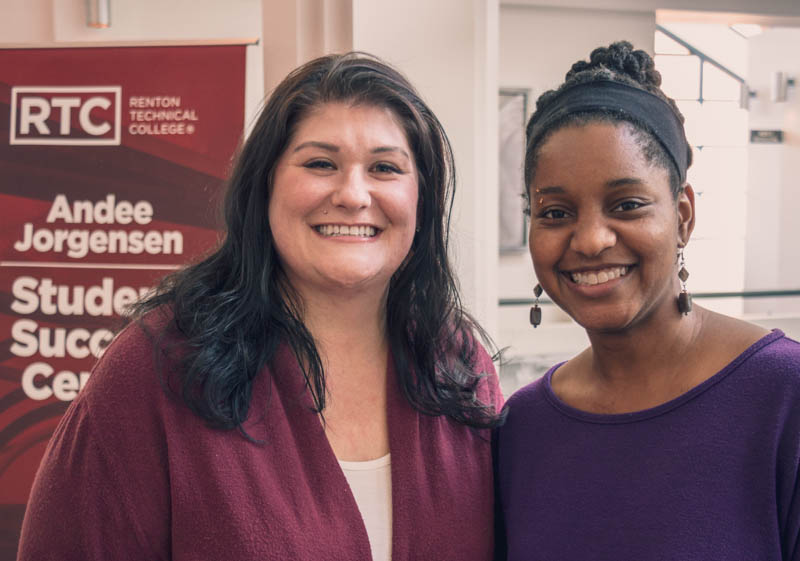 Building I – Student Success Center
behavioralhealth@rtc.edu
(425) 235-5759
Instagram | Facebook | YouTube | TikTok
---
Get help! Fill out the Behavioral Health Form to get started or drop-in during our Wednesday Zoom Session.
---
Wednesday Drop-in Zoom Session
Drop-in sessions are offered via Zoom by clicking the link below.
Available: Temporarily Postponed Winter Quarter
Meeting ID: 951-1007-5365
Phone: (253) 215-8782