Dr. Yoshiko Harden, a leader with broad experience in the state community and technical college system, will be the next president of Renton Technical College. The Board of Trustees appointed Dr. Harden, who currently serves as Interim President and CEO at Seattle Central Community College.
Harden is the first woman and the first person of color to serve as president at RTC. She will start July 1 with a salary of $270,000. President Kevin McCarthy will retire at the end of June. Board members said the national search attracted many talented candidates, but Harden stood out.
"She will move the college forward in a positive direction centered on diversity, equity, and inclusion," said Trustee Debra Entenman, board liaison to the Presidential Search Committee. "I look forward to working with Dr. Harden."
Harden previously served as Vice President of Student Services at Seattle Central College, Vice President for Diversity/Chief Diversity Officer at Bellevue College, and Director of Multicultural Services & Student Development at Highline College. She earned her doctorate in higher education policy from Northeastern University. Her research focused on Black males in community and technical colleges.
Board Chair Kirby Unti and other trustees said Dr. Harden is a transparent and collaborative leader who puts students first and understands RTC and its diverse student population. Trustee Frieda Takamura visited Seattle Central College and spoke with dozens of colleagues, students, and trustees who know and work with Harden and concluded she was the best choice for RTC and the Renton Community.
"She has the professional and lived experience to lead RTC," Trustee Shaunie Wheeler-James added.
Harden is excited to join RTC, which has gained national and regional recognition for its commitment to student success and equity.
"I am honored to be chosen to lead Renton Technical College," she said. "Even during unforeseen circumstances, this is an exciting time for RTC. Now more than ever, Renton Technical College must maintain its focus on access and educational excellence grounded in the college's deep commitment to equity and inclusion."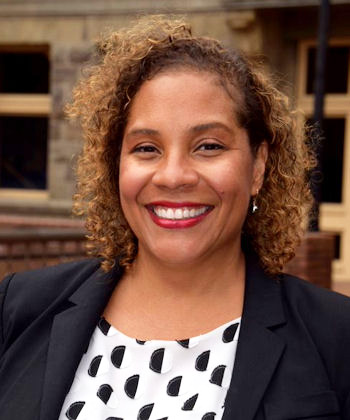 Newly appointed RTC President Dr. Yoshiko Harden