As part of RTC's Guided Pathways project, in Winter 2020, six faculty were selected through a competitive application process to assist and support our Essential Practice #4: Ensuring that students are learning.
What we do:
Work with faculty on course design to meet the needs of their students
Answer questions regarding Canvas and tech issues
Gather information on teaching, tech, and inclusive pedagogy, shared out regularly
Offer regular (virtual) workshops on various teaching topics for faculty
Keep abreast of trends and new ideas in teaching
Co-create and facilitate PD workshops for faculty based on institutional and faculty needs/requests
Convey issues/questions from faculty to administration
Provide exercises and activities that enhance the learning process
Create supporting material/media (audio, video, simulations, role-plays, games, etc.)
Work with subject matter experts and identify target audience's training needs
Assess learning needs
See more about Inclusive Pedagogy: What is Inclusive Pedagogy
---
Meet our Inclusive Pedagogy Instructional Designers 2022 Team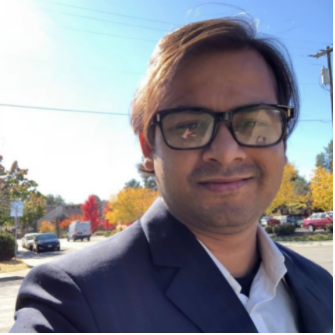 Naser(pronounced NA-ser)Chowdhury
Naser is a full-time faculty in the BAS Application Development program. He states, "One of the teaching philosophies of mine is to create equitable resources, equitable support and an equitable learning environment for my students.
To me the important components of inclusive instructional design are: 1. Addressing Learners variability 2. Reducing the barriers in curriculum and instruction.
Most of our students are job holders. Keeping that in mind, our instructional design should be developed in a way that regardless of students learning capabilities, they have takeaways from every single class, and they are able to learn."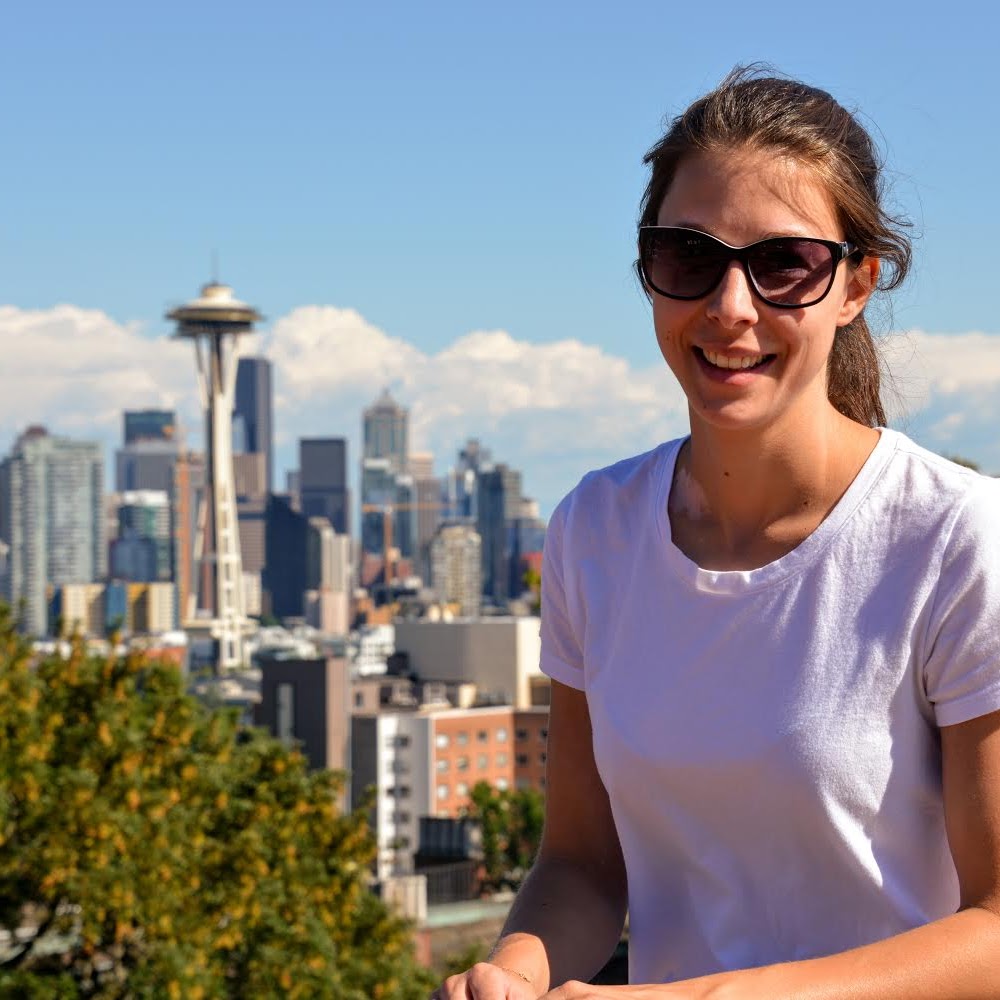 Beatrice Favre
Growing up as the last one of four children and seeing my mom's path of going to school to become more independent, I quickly understood the importance and power of education. I always loved going to school and looked at my educators, teachers with a different perspective. I was always interested in how teachers share knowledge and guide students. My major interest was always educating young children. That's why I got my Master's degree in Child Development and Family Studies in South Korea. Traveling around the world and working with children and families has shaped my passion and motivation. Immigrating to the USA in 2018 and working with adult learners has changed expanded my learning and understanding. Now, my goal is to make knowledge accessible, attractive to all our learners. Learning should be fun!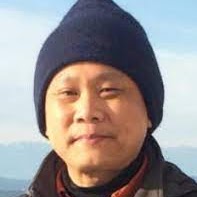 Kee Whee Ngiam
Kee's passion lies in People Development, Safety, Pollution Prevention, Customer / User Experience, and Partnership and Collaboration. He is always looking for opportunities to partner / collaborate with others to create a safe and enjoyable learning environment for learners by focusing on efficient and effective personalized user experience.
Kee is teaching Construction Management courses and College Success as an adjunct faculty at RTC. He is a professional engineer in Arkansas, California and Malaysia. He is also an environmental health and safety compliance professional and holds multiple related certifications. Kee is an approved trainer for EnviroCert International, Inc. (i.e., an international non-profit stormwater and environmental professional certification organization) and the Washington State Department of Ecology. He is also an authorized trainer for the Occupational Safety & Health Administration (OSHA) Outreach General Industry and Construction Industry training courses.
Kee holds a B.S. and an M.S. in Civil Engineering, and an MBA.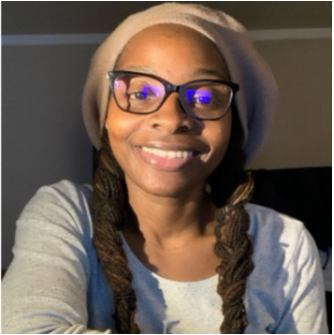 Celinda Wilson
Celinda will be supporting FLEX faculty in their work in the new modality. Celinda is a full-time faculty in the Medical Assistant program. She writes: "I provide a variety of options for student engagement in my program. I essentially put myself in the place of the student as well as check in with students to help determine what's working well and what's not.
Important components of an inclusive instructional design are consumers friendly platforms and well- formatted and easy to follow pages. Variety in content delivery, additional student resource and information on how to use such resources is also important."
---
Meet our Inclusive Pedagogy Instructional Designers 2021 Team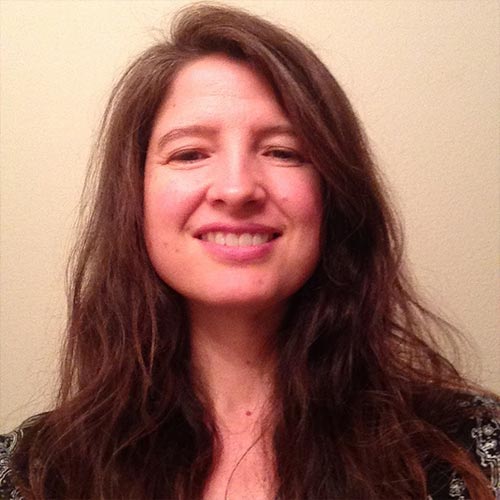 Dawn Allen is a tenured ELA instructor in CCP (College and Career Pathways).
Her educational background includes an MA in TESOL and a certificate in nonprofit leadership and management. When creating curriculum and online content, she also draws heavily on design principles developed through a previous career in architecture. As a graduate student, her work focused on teacher professional development, including developing online content for ELL-U (a project of the Office for Career, Technical, and Adult Education to provide online PD to ESL instructors around the country). She was also a master ESL teacher trainer and the program director of a non-profit specializing in workplace ESL. She is interested in how curriculum and the design of the user experience can support student success online, and in the many possibilities of Flex instruction to make instruction more equitable and accessible. Dawn loves a challenge and is happy to work together to solve problems big or small.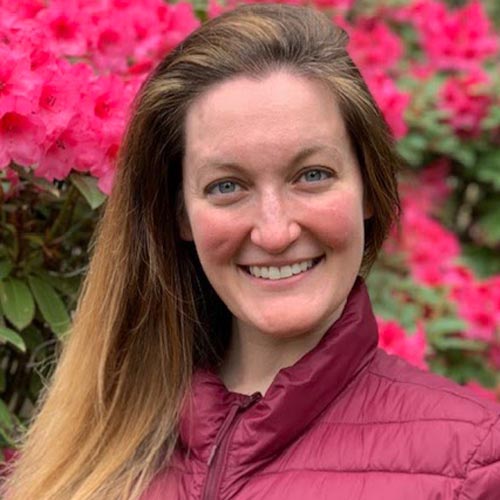 Angela Cross is a new instructor teaching psychology at RTC. She is a working licensed mental health counselor (LMHC) in the state of Washington and a registered yoga teacher. Before coming to RTC she served as an Academic Counselor at the University of Washington for five years where she was also a member of the Adviser Education Programming Board, teaching the quarterly Welcome to UW! New Adviser course. Her time at UW provided Angela with years of experience working within the administrative and faculty sides of Canvas, where she created student handbooks and faculty resources within.
Her educational background consists of an MA in Community Counseling from Gonzaga University, an MA Certificate in Academic Advising from Kansas State University, and a BA in Communication and a BS in Psychology from Washington State University. Her educational philosophy is everyone should have the opportunity to access higher education who want to, and those who have walked that path are endowed with the honor to help those just starting on their academic journeys.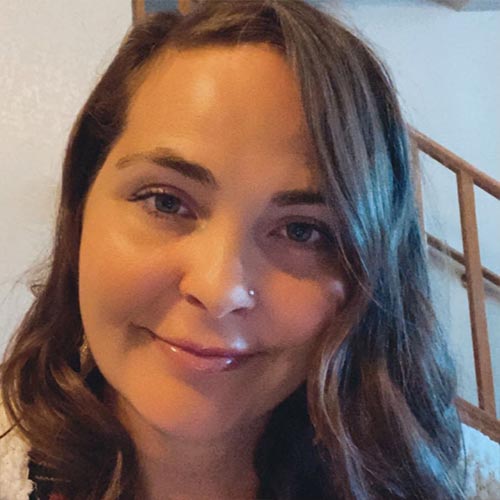 Lea Hoffman writes, "My passion for teaching was first sparked when I took on the role of a mentor to new employees as a medical assistant trainer. This role led me on the path to getting an education, starting at Highline Community College. As a non-traditional student that decided to go back to school when I was older with two children, I value the technical and community college system. Completing my AA degree at a community college set a strong foundation to later complete my bachelor's in human development. Starting my Master's in Education at the University of Washington and completing professional development courses such as; Quality Matters, 6 weeks to Retention, Hybrid 101, and Access for All have given me the tools and strategies to be a more effective educator.
I have been teaching full-time in the medical assistant program for six years and have served as the program director for the last three years. Being a teacher is such a privilege and I am so thankful for the opportunity to inspire and empower my students. Teaching also gives me the opportunity to be creative in curriculum development and developing activities and lesson plans that engage a diverse student population."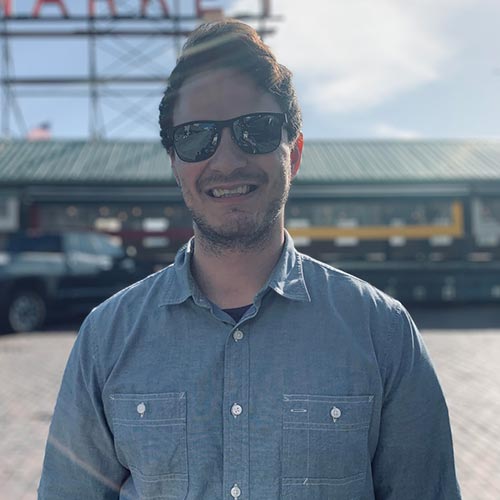 Melvin Hortman has been teaching mechanical engineering and engineering technology since 2015. He holds a certificate in eLearning Design and Development and much experience hybridizing courses and converting courses to online instruction well before COVID-19. He also holds an M.S. in Engineering Technology, a B.S. in Mechanical Engineering Technology, and has a variety of mechanical and manufacturing engineering experience.
His passions include making education flexible and equitable for all students and eliminating opportunity gaps for so many in engineering. He has focused intensely on redesigning his program and curriculum to eliminate opportunity gaps for minoritized students.
His eLearning Design and Development strengths include hybridizing curriculum, converting in-person instruction into online instruction, developing meaningful remote technical labs and discussions, Canvas Module design, Canvas page design, OER creation, modification, and adoption, video design, outcomes alignment, and implementation of UDL, RA, and accessibility tools.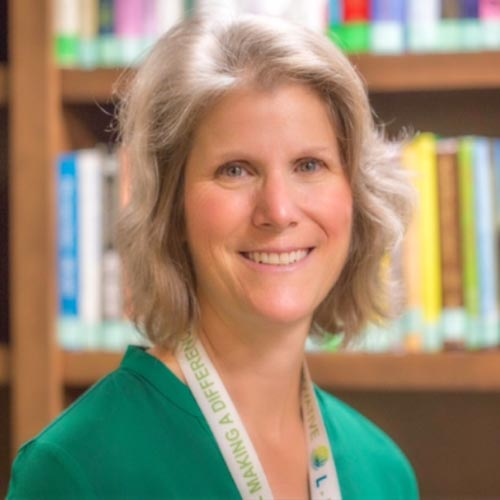 Leslie Lehnhoff is a proud life-long learner who deeply enjoys sharing her love of learning new things with others. As a result of her love of learning, she has a varied educational background that includes Bachelor's and Master's degrees in Music performance, National Certification as a Certified Clinical Musician, previously Licensed Vocational Nurse, certification as a TESOL instructor, and advanced studies/training in law (Limited License Legal Technician program through UW Law school).
She has eagerly completed Professional Development such as UDL, RA, QM, Access Advocate, Online presence, and others. She has spoken at IBEST and RA conferences on best practices in teaching/learning and Alzheimer's Association national and regional conventions on the power of music in healthcare. She can help you see your course "through the eyes of many different types of students" and make small yet meaningful changes to content, delivery, and flow of your courses.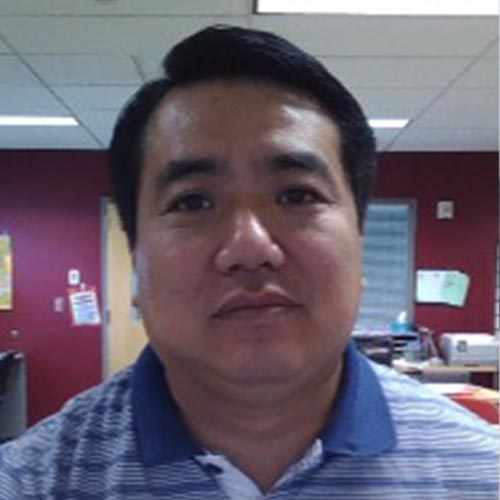 Warren Takata says, "Student and teacher involvement, acknowledging student life experiences, and a willingness by instructors put down their control, of course, are important components of inclusive pedagogy. These components allow students to feel welcomed, involved and valued. They help students be a part of the learning process which could help to support course engagement, completion, and student success.
My experience in trades and educational theories brings a different perspective to cross-department work. I can see the practical application of general education topics in trade courses. I also recognize the obstacles faced when articulating educational accreditation standards with trade standards. I am willing to work with all faculty and staff to help students to be successful.
I have helped to design instructional lessons for trade courses. Courses that were developed helped to meet national standards for the program. Theory, lab, hybrid, and online modalities have been developed. Bloom's Taxonomy, student developmental theories, accessibility, cultural diversity, and equity are taken into account when designing instruction. I also have curriculum development experience through my MEd in Curriculum and Instruction."
---
2020 Inclusive Pedagogy Consultants
Nizar Ali is a seasoned ESL/ELA Instructor in the College and Career Pathways department, Nizar has been teaching ESL/ELA since 1994 after getting his first MA in 1993.
He has been teaching English since 1994. He taught in Libya and the United Arab Emirates for 16 years. He migrated to the United States in 2010 and since 2012 he has been teaching at RTC. He earned his second MATESOL in 2015 from the University of WA. Currently, he is in his third tenure-track year at RTC. He has been on the WAESOL board for three terms and has been working with the publication committee. He presented in WAESOL, Tri-TESOL as well as TESOL International. Moreover, he published several articles with WAESOL Educator. He highly advocates for inclusion, equity, use of technology in the class, and use of OERs.
Batholomew Kimani is a passionate educator and student advocate for equitable access in adult education and elearning.
He is part of program faculty in advanced manufacturing metamajors with interests in Accessibility and LMS course design. Successful PD activities include training on UDL, RA, QM, curriculum design, and eLearning development. He is a graduate of the Certificate in eLearning Design and Development program at RTC and holds a Bachelors and Masters degree in Materials Science and Engineering from Washington State University. Batholomew is available to help set up quizzes, course assessments on Canvas, and making your course materials more accessible.
Raquel Poteet recently received her MA in TESOL (Teaching English to Speakers of Other LangInstructor Imageuages).
Her educational background also includes a BA in Education and Languages. Raquel has presented in the Canvas, Reading Apprenticeship, and WAESOL conferences in the past and loves to work with Canvas design concepts for student success. She understands the importance of being knowledgeable of the learning, motivational, behavioral and developmental theories to help students to their fullest. Last, but not least, she believes in the value of self-reflection to better her practice.
Mitzi Philpott is a graduate of the eLearning Design and Development Program and was one of the first to take advantage of the program's partnership with City University to earn her Master's degree in Adult Education.
She also holds a BS in Business Administration from Northern Arizona University. Mitzi is a Quality Matters master reviewer. She is enthusiastic about fitness and is an ACE Certified Group Fitness Instructor teaching basic power yoga, yoga-pilates, and kickboxing. She enjoys activities such as boating, kayaking, river rafting, waterskiing, hiking, snow skiing, walking her dogs, and walking for causes.
Zefire Skocen leads the massage therapy program, and is a graduate of the eLearning Design and Development program and studies equity-based PD passionately like UDL, Accessibility, and Quality Matters.
Ze studies Instructional Design through UC Irvine. Ze has hybridized the massage therapy program. Ze is committed to empowering faculty to utilize Canvas to fit their curriculum and modality needs. Ze's faculty consulting motto: 'no e-problem is too big or too small.' In other words, Ze is happy to help with 'little' Canvas needs (like how to upload pictures, create a quiz, optimize the use of modules), and/or work on more challenging and/or creative course design needs - including teaching formerly face-to-face courses hybrid and/or on-line).
Kyra Stenslie teaches a variety of online and face-to-face courses at RTC, which have included English Language Acquisition, ABE, College Success, IBEST, and Early Childhood.
Her educational background includes a B.A. in Elementary Education, and an M.Ed. in Curriculum and Instruction. She has gained knowledge of how to make content and instruction more accessible and equitable for students by completing professional development courses in Ally, Accessibility 101, eLearning Design and Development, Reading Apprenticeship, OER, Curriculum Redesign, and Quality Matters.