For five years, Joshua Greenberg-Lambert had worked as a pre-school teacher, enjoying the teaching part, but hating the light paycheck and the lack of job security.
He had attended the University of Washington for a while, but that hadn't worked as expected. He had done other office work and knew that wasn't for him. It was time for a change
When Joshua weighed his choices for schools or job training programs, he ended up close to home.
"I lived right across the street from Renton Technical College," Joshua said. "I decided to go there because I knew I did not want to miss a class."
Despite having no experience or any previous inclination for anything mechanical, he decided to enroll in the Precision Machining Program.
"I wanted to do something I hadn't done before, something I didn't know anything about," he said. "The most mechanical thing I'd ever done before in my life was hanging a picture on the wall, and not even make it level."
It was hard work. He was good at math, but the program tested his skills. The machining classes were also new, uncertain territory. His first quarter didn't show his best grades. But he didn't give up.
"This was my one opportunity to go back to school. I didn't want to go back to being a pre-school teacher," he said.
With the help of his instructors and with support from student services and administrators, Joshua got over the bumps and started to excel in his program. He did so well that he spent the last part of the program learning hands-on techniques at a working shop off site.
That learning opportunity opened the next stage of his life, when that company (OMAX corporation) hired him after graduation. Today, he is a full-time apprentice with the company, working on prototypes and training to become a journey worker.
"I'm making more money and I love what I do. It's something completely different but it is rewarding," he said. "My life is very different and I'm a happier person."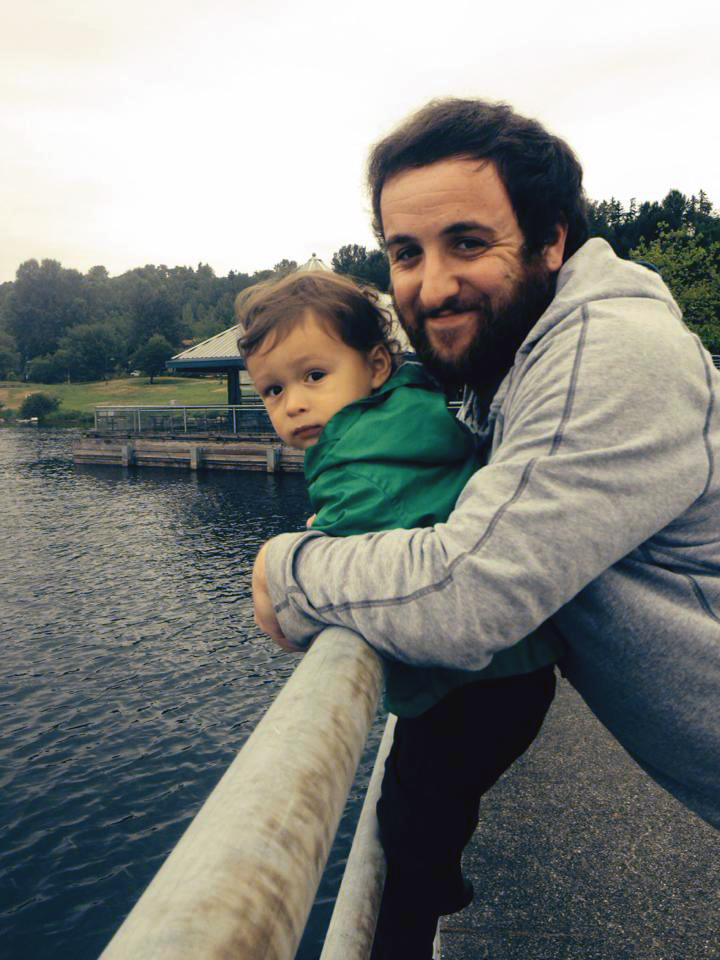 Joshua Greenberg-Lambert