Contact the Re-Entry Adviser for assistance with:
Wraparound services
Pursuing higher education
Apprenticeship programs
Child support
Release planning and transition services
Resume and cover letter development
Start a new career in four easy steps
Connect with an entry advisor

Students interested in career training and direct transfer programs must meet with an Entry Adviser.

Apply for admission and financial aid

Apply for admission in person or online at RTC.edu.
Complete your FAFSA online at fafsa.gov or WASFA and submit necessary documents to the Financial Aid Office.

Assess and review your skills

Prepare for the AccuPlacer test.
Review your assessments with an Entry Adviser and select a program of study.

Register for classes, pay tuition, and buy books.

Register for classes in Enrollment Services.
Pay tuition and fees, purchase your books, and get started!
Educational Programs
College & Career Pathways
College Preparation
English Language Acquisition
General Educational Development (GED) Preparation
High School Equivalency (HSE)
Aerospace
Aerospace & Industrial Production
Apprenticeship Programs
Aerospace AJAC
Carpenters
Culinary Arts
Heat & Frost Insulation/Asbestos Workers
Lathing, Acoustical, Drywall Systems (LADS)
Millwrights
Pacific Maritime Institute
Pile Drivers
Plasterers
Refrigeration
Roofers
Western Washington Stationary Engineers
Automotive
Automotive, Ford ASSET
Autobody Repair & Refinishing
Automotive Technology
Band Instrument Repair
Band Instrument Repair Technology
Business Careers
Accounting
Contemporary Business
Administration
Legal Assistant
Office Assistant/Receptionist
Construction & Building Technology
Commercial Building Engineering
Construction Management
Electrical Plant Maintenance
Engineering Design Technology
Industrial Engineering
Property Maintenance for Multi-Family Residences
Welding
Culinary Arts
Culinary Arts
Professional Baking
Machining
Major Appliance & Refrigeration Technology
Commercial Refrigeration Technology
Major Appliance & Refrigeration Technology
Surveying, Geospatial Science
Field Survey Technician
Land Surveying-Geospatial Science
Technology
Bachelor of Applied Science in Application Development
Bachelor of Applied Science in Computer Network Architecture
Computer Network Technology
Computer Science
IT Fundamentals
Mechatronics
CONTACT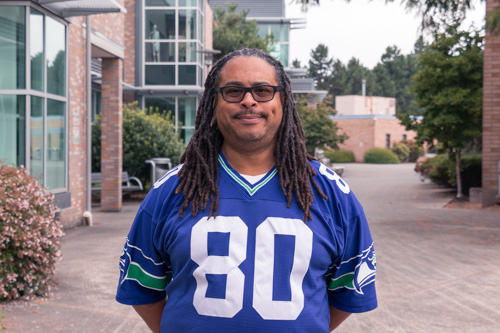 Gerald Bradford
Re-Entry Services Manager
gbradford@rtc.edu
425-235-2352 ext. 5733
RTC Building J-Office 218