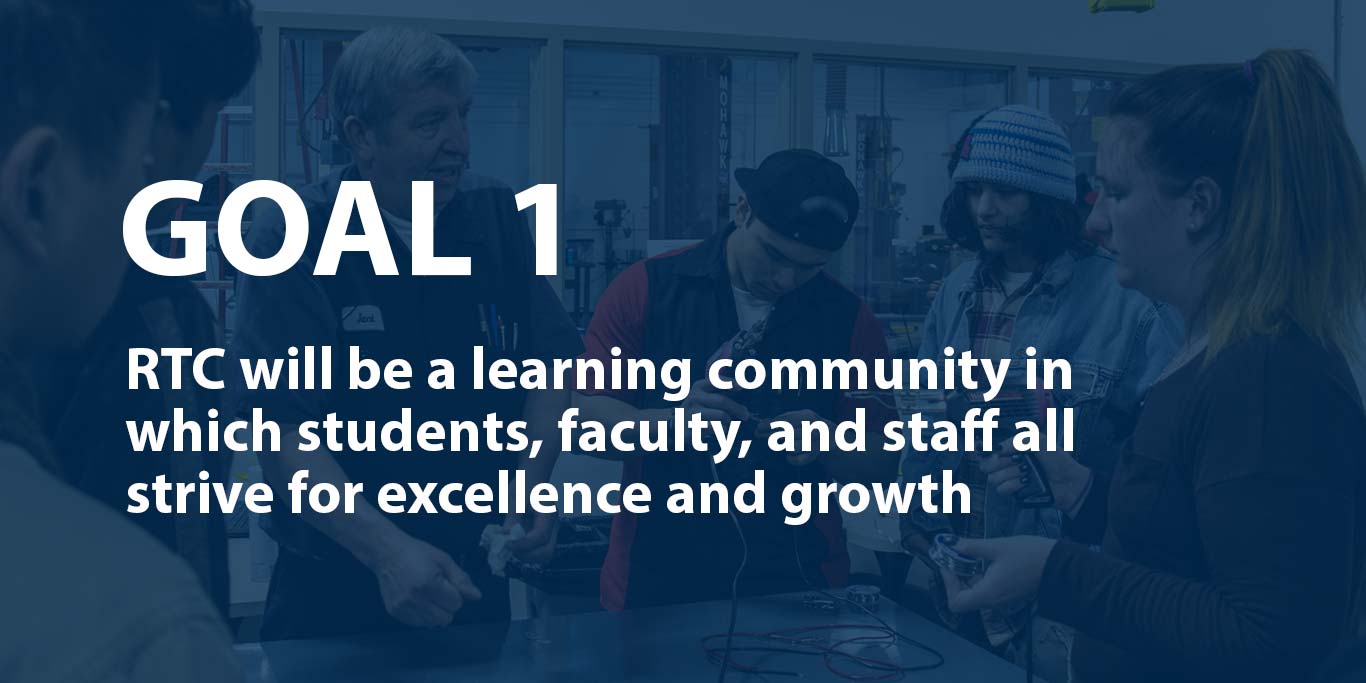 Increase student progress and completion
Significantly increase associate degree completion.
Increase student transition from basic studies to professional-technical and transfer programming.
Fully implement guided pathways.
Expand program offerings for inclusive access and success.
Reimagine and design a cohort model for the 21st century.
Provide comprehensive student support services
Invest in mental health counseling and interventions.
Partner with childcare facilities and community based organizations to identify childcare assistance options.
Expand learning support resources, transfer advising, and career services.
Utilize a student-centered approach in the development and implementation of policies, procedures, and technologies.
Foster continuous growth and professional development of faculty and staff
Improve comprehensive employee orientation and onboarding processes, as well as the tenure process.
Broaden the array of effective classroom learning practices.
Offer ongoing classroom management and customer service training for employees.
Maximize the skills and talents of employees; cultivate subject-matter expertise.
Develop and implement a college-wide learning assessment strategy
Establish a cross-departmental assessment committee.
Develop a systematic assessment plan aligned to accreditation standards.
Through the utilization of technology, develop an effective system for measuring and tracking learning outcomes assessment.
Provide faculty with the tools needed to effectively assess student learning.
Use the program review process to drive instructional improvement.