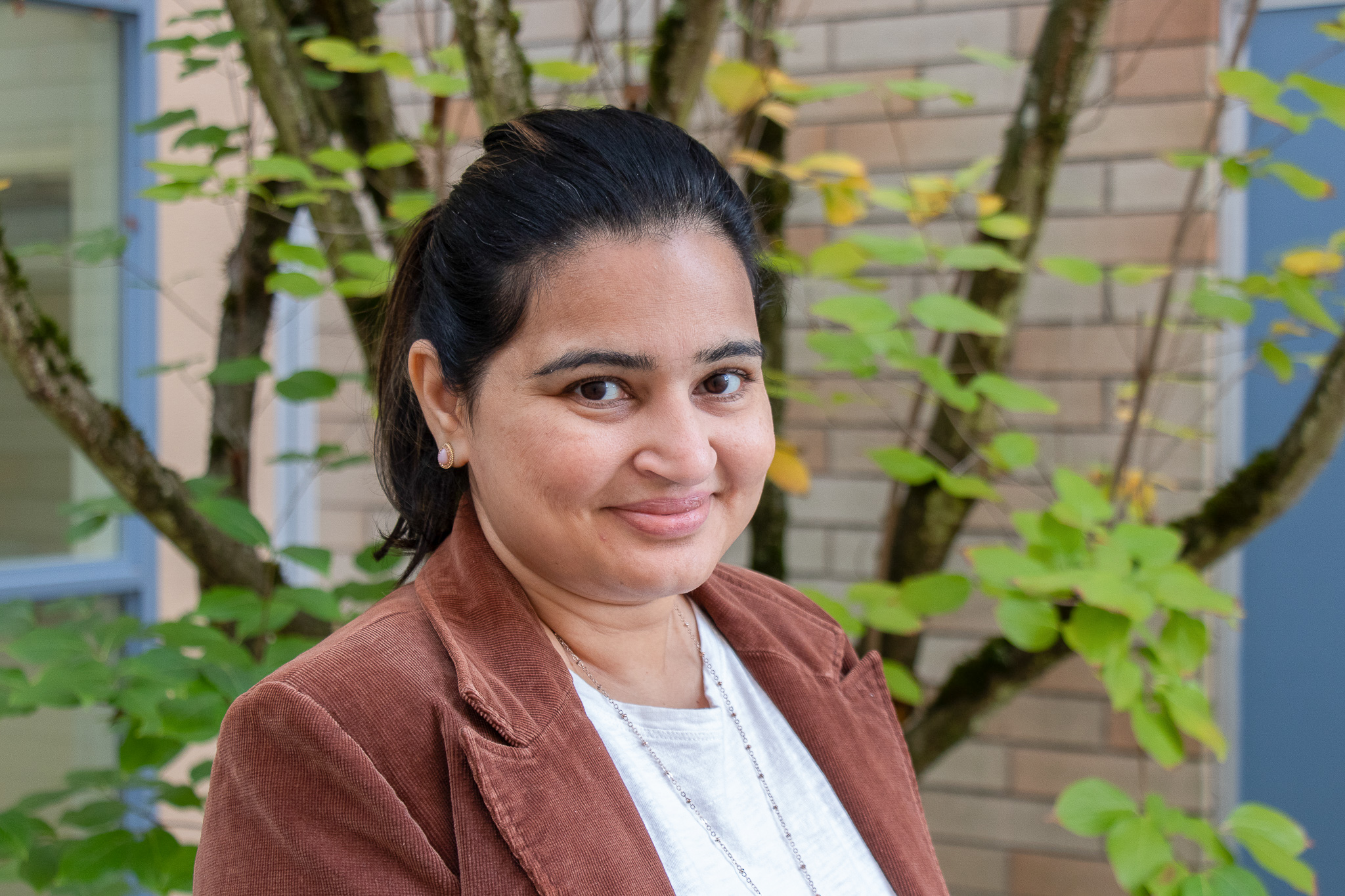 As a teenage Yasmin Ali sat by her ill father's hospital bedside, she discovered her life's purpose.
"I saw how the nurses were caring for my dad and realized these are the people who are making a difference," Ali recalled.
At 18, she enrolled in nursing school in her native Pakistan, earning her bachelor's degree at 21. Today, she is the new Dean of Nursing at Renton Technical College and has rejuvenated the college's popular two-year Registered Nurse Program.
Ali acknowledges the program has had some growing pains and needed a boost. The program remains under conditional accreditation by the state, but Ali has revitalized it by implementing a more competitive admission policy, hiring new faculty, and strengthening curriculum to prepare students for their licensing exams. In fact, 100 percent of the last cohort of graduates passed the exam. The State Nursing Commission complimented the college on the strides it has made in the past few months. This winter, the program will enroll a new cohort of future nurses.
"RTC's RN program is thriving under Yasmin's leadership," said Christopher Carter, dean of Allied of Health. "We provide a great nursing education to a diverse group of students, and we look forward to welcoming our newest students in January."
One of the innovations is a virtual simulation software Ali implemented that allows students to see how they handle real world medical situations in a safe environment. The College also has a capital budget request in for a new Health Sciences Building in the future.
"Yasmin is committed to ensuring our students have the best experience in our nursing program and that they leave RTC highly qualified to serve the needs of area health care employers and the community," RTC President Kevin McCarthy said.
Ali points out that many scholarships are available to help students through nursing school, and employers such as Valley Medical Center-UW, Kaiser Permanente, and Swedish Medical Center, provide preceptorship and clinical opportunities for RTC students.
"There is a huge demand for nurses, and employers want RTC students," she said.
Ali's journey to her deanship wasn't a direct route. She met her husband when she was a student nurse and he was visiting his aunt in the hospital in Pakistan. With her mother's permission, they were engaged within three weeks.
After she graduated, they moved to Texas, where her husband worked in computer engineering and she studied for her nursing board exams. For a few years, they moved around the country as Ali worked as a traveling nurse. She loved it.
"You need nurses everywhere," she said. "You get to live, work, and explore."
Once she became a mom, she didn't want to travel so much, so she pursued her master's degree. She then landed a travel assignment in Seattle, and the family moved to the Northwest. She eventually took a permanent supervisor position at Auburn Regional Medical Center, while her husband worked at some of the area's biggest technology employers.
She joined the RTC faculty as an instructor in the Certified Nursing Assistant Program in 2012, and then became program director. She moved to a tenure track position in the RN department and served as interim dean since June 2019 before her formal appointment this fall. Last year the mother of four finished her doctorate, specializing in education and research.
She beams when she talks about RTC's graduates who reach out to her to tell her about using something they learned from her in their careers, and she is proud to educate future nurses who will care for patients the way the nurses cared for her father.
"I love teaching," she said. "As a nurse, I could make a difference to five people on my floor or one patient in the ICU. When I teach, I have 25 people and they go out and make a difference to thousands of people. I am reaching out to the community."