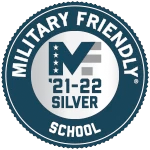 OFFICE HOURS: Monday – Thursday, 9 a.m. – 5 p.m. Remote office hours on Fridays by appointment.
---
Serving Those Who Served
The Veteran Services Office provides prompt and thorough service to veteran students in a confidential, respectful, and safe environment. Veteran Services offers assistance to veterans when choosing educational and vocational goals, building community, and increasing their potential. A wide range of support services and resources are offered which increases the potential of individuals to complete their academic goals successfully.
---
If you want to receive educational benefits through the VA, you must apply through the Renton Technical College Veterans Services office. We recommend that you apply as early as possible. Please review the step-by-step instructions on the Educational Benefits and Tuition Assistance or Quick Start Guide page.
Renton Technical College is proud to offer a twenty-five percent tuition discount to all Veterans that have received an Honorable discharge from the military. To receive this discount, the Veteran must provide a copy of their DD214 reflecting the Honorable discharge upon registration. RTC also offers eligible Veterans, National Guard members, and their spouses who are using Veteran's benefits early registration for our classes/programs. A definition of "eligible Veterans and national guard members" can be found at the following by clicking here: RCW 28B.15.621- Tuition waivers and textbook stipends—Veterans and national guard members—Dependents—Private institutions.
GI Bill® is a registered trademark of the U.S. Department of Veterans Affairs (VA). More information about education benefits offered by VA is available at the official U.S. government - Veterans Affairs GI Bill website.
---
Disability Resource Services provides accommodations to students with disabilities and health conditions at Renton Technical College. DRS can also provide resources on and off-campus for students with disabilities.
Common Accommodations:
Extended time on tests and quizzes
Testing in a private or quiet location
ASL Interpretation or Real-time captioning
Braille, audiobooks, other alternative formats
Note-taking during lectures
Audio recording of lectures
Ergonomic chairs, sit/stand tables
Accessible Technology
If you are a student at RTC with a disability or health condition and you would like to find out if you can receive accommodations in your classes, please schedule an Access Meeting with the Student Success Services Front Desk.
If you have information about your disability/ health condition such as paperwork from your doctor, L&I paperwork, an IEP or 504 plan from high school, or other paperwork, please bring that to your appointment. If you do not have information about your disability, you will fill out a Self- Report form during your appointment.
To schedule an appointment please contact Jake Swanke, Director, Disability Resource Services, by email at jswanke@rtc.edu, or by phone at 425-235-6618.
---
Credit for Non-Traditional Learning
Veterans may receive course credit based upon American Council on Education (ACE) recommendations in the Joint Service Transcript and through course challenges based on their Military Occupation Specialty (MOS). The course challenge fee is waived for veterans if the challenge is based upon the MOS. Veterans, like other students, may not earn more than 75% of the requirements for a credential through non-traditional learning.
---
Re-admission To RTC
RTC supports the re-admission and enrollment of Veteran students. Interested students should contact the Veterans Services Office and the Student Success Center when returning to the college. The Veterans Services Office will then facilitate the process of advising, re-enrollment, priority placement into programs, registration and funding information.
---
Military Spouses at RTC
Military spouses seeking to start college or re-enter college whether utilizing VA benefits or not are encouraged to contact the Veteran's Navigator who will guide them through funding paperwork, application, and registration.
---
Links and Resources for Veterans
Click here for helpful information about different resources and information that is available for veterans.
---
Links and Resources for Military Spouses
Click here for helpful information about different resources and information that is available for spouses.