| Date | Days | Hours of Operation | Tests Available |
| --- | --- | --- | --- |
| May 2–5 | Monday – Thursday | 9 a.m. – 5 p.m., in-person | By appointment only: ACCUPLACER, ASE, CLEP, DRS, GED, NHA, NTN, PEARSON VUE, PROCTORED, PROV & PSI |
| May 2–6 | Monday – Friday | 9 a.m. – 5 p.m., remote | By appointment only: ACCUPLACER, DSP, MOS & TEAS |
| May 9–12 | Monday – Thursday | 9 a.m. – 5 p.m., in-person | By appointment only: ACCUPLACER, ASE, CLEP, DRS, GED, NHA, NTN, PEARSON VUE, PROCTORED, PROV & PSI |
| May 9–13 | Monday – Friday | 9 a.m. – 5 p.m., remote | By appointment only: ACCUPLACER, DSP, MOS & TEAS |
| May 16–19 | Monday – Thursday | 9 a.m. – 5 p.m., in-person | By appointment only: ACCUPLACER, ASE, CLEP, DRS, GED, NHA, NTN, PEARSON VUE, PROCTORED, PROV & PSI |
| May 16–20 | Monday – Friday | 9 a.m. – 5 p.m., remote | By appointment only: ACCUPLACER, DSP, MOS & TEAS |
| May 23–26 | Monday – Thursday | 9 a.m. – 5 p.m., in-person | By appointment only: ACCUPLACER, ASE, CLEP, DRS, GED, NHA, NTN, PEARSON VUE, PROCTORED, PROV & PSI |
| May 23–27 | Monday – Friday | 9 a.m. – 5 p.m., remote | By appointment only: ACCUPLACER, DSP, MOS & TEAS |
| May 30 | Monday closed (holiday) | | |
| May 31 | Tuesday | 9 a.m. – 5 p.m., in-person | By appointment only: ACCUPLACER, ASE, CLEP, DRS, GED, NHA, NTN, PEARSON VUE, PROCTORED, PROV & PSI |
| May 31 | Tuesday | 9 a.m. – 5 p.m., remote | By appointment only: ACCUPLACER, DSP, MOS & TEAS |
Services Offered
You must bring an unexpired government-issued photo ID with you to each test session
Accuplacer
Admissions Testing
Automotive Service Excellence (ASE)
CLEP
GED Testing
Microsoft Office Specialist (MOS)
National Testing Network (NTN)
Pearson VUE
Proctor for non-RTC students
ProV
TEAS-VI
Testing Center Remote Services
---
Resources
PrepSTEP® - a database with many test prep materials.
---
The Next Generation (NG) Accuplacer test is an untimed computer-based placement test that measures your skills in Reading, Writing and Mathematics. The NG Accuplacer test includes reading comprehension, sentence skills, arithmetic, elementary algebra, college-level mathematics and the writing test.
How do I register and schedule an appointment?

For more information contact Renton Technical College Testing Center at 425-235-2352 ext. 5704 or by email: testingcenter@rtc.edu.

Cost for the exam

$25 for Reading, Writing and Mathematics or $10 per test.

Exam Schedule

Monday through Friday. 9 a.m., noon, and 2 p.m. All other times will be scheduled through Examity. Examity fee $20 in addition to RTC NG fee.

Additional resources
---
Microsoft Office Specialist exams are based on globally recognized standards that demonstrate computing skills and help to advance career prospects in a competitive job market. The MOS certifications are primarily for office workers who use Microsoft Office programs as a vital part of their job functions.
Exams are available for Microsoft Office 2013 & 2016
Contact us for test dates and to schedule an appointment
For more information, go to http://www.certiport.com
Due to the COVID-19, Now offering Certiport Exams from Home services to students, educators, administrators, and businesses through June 30, 2023. For more information, visit the Certiport website.
---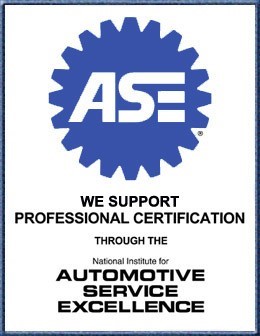 ASE is an independent, non-profit organization, and since 1972 have worked to improve the quality of vehicle repair and service by testing and certifying repair and service professionals. Auto technicians and other professionals who want to become ASE certified can take one or more of ASE's 40+ exams. The exams are grouped into specialties such as automobile, medium/heavy truck, truck equipment, school bus, collision repair, and more.
For more information, visit the ASE website.
You must register with ASE and provide payment of tests to obtain your ASE identification number.
Please schedule your exam by visiting the ASE registration website.
---
Who is this exam for?

This directed self-placement exam is for admitted Renton Technical College students interested in a Professional-Technical Program or General Education English course.

What's it for?

To assess a student's confidence level and readiness in English for placement into Professional-Technical Programs or General Education English Classes.

Frequency of taking exam

The assessment may only be taken once. No test appointment is necessary; just walk in during a testing session.

Cost of the exam:

This assessment is free of charge and is not compatible with other college's self-directed placement.
---
GED® General Educational Development
Due to COVID-19, GED.com is offering remote GED testing. Visit GED.com for more information.
Who is this exam for?

The new assessment will continue to provide the opportunity to earn a high school equivalency, but it will also measure career and college-readiness skills. The new test will also have four content areas—language arts, mathematics, science, and social studies—that measure a foundational core of knowledge and skills that are essential for career and college readiness.

Cost of the exam:

$120 for 4 exams, credit card required for online registration and payment.

How do I register?

Go to www.GED.com or phone the Call Center at 1.877.EXAM.GED Registration must occur 24 hours prior to taking an exam.

To request a copy of your GED diploma, click here.
---
National Testing Network
National Testing Network contracts with public safety departments across the country to provide professional test administration services. Professional tests that are available to take at RTC Testing Center are Emergency Communications, EMT, Firefighter, Juvenile Corrections, Law Enforcement, and Transit Operator.
To sign up, go to https://www.nationaltestingnetwork.com
---
Pearson VUE
Pearson VUE provides a full suite of services from test development to data management and delivers exams through the world's most comprehensive and secure network of test centers in 175 countries.
All registration is done through Pearson VUE's website and your test provider
Payment must be made online at the time of scheduling
For more information, go to http://www.pearsonvue.com/
---
Proctoring Services
Who is this exam for?

Students enrolled in distance or online classes with institutions other than Renton Technical College. These may be paper or online exams.

Cost of the exam

A $40 proctor fee and an RTC student ID# or number from any local college is necessary to process this payment.

How do I sign up?
---
Test of Essential Academic Skills (TEAS VI)
Due to COVID-19, the Testing Center is now offering remote TEAS VI testing. ATI TEAS is partnering with Proctorio, a virtual proctoring service.
This 4-hour computerized test is designed to measure your skills in Reading, Mathematics, Science, and English and Language Usage. These skills are essential in your academic success in health occupations including Nursing or Dental programs. Retakes are allowed after a minimum of 30 days waiting period. Your results are immediately available once the exam is completed.
How do I register and schedule an exam?
For more information contact Renton Technical College Testing Center at 425-235-2352 ext. 5704 or by email, testingcenter@rtc.edu.
Cost of the exam
Exam schedule

Tuesday – Friday: 8 a.m. and 12:30 p.m.
---
The College Level Examination Program (CLEP)
Who is this exam for? CLEP offers students the opportunity to demonstrate their proficiency in subject areas and bypass undergraduate coursework by meeting the college's minimum qualifying score for that exam, which is 50 at RTC; a maximum of 5 credits is granted per exam. Credits will not be granted if the equivalent college course has been taken and a maximum of 15 credits can be accepted for transfer associate degrees. Credits for professional and technical programs are granted based on the approval of the program chair and the applicability to the certificate or degree requirements. For credits, the student must ask the testing agency to send scores to Renton Technical College. An example of how these credits appear on the transcript is "CLEP Exam American Government 5.0 Credits." Each exam is 90 minutes in length.
Cost of the exam?

Each exam is $80 and a credit card required for online payment. A $40.00 proctor fee is required; pay in Bldg. I, Cashiering.

How do I register?
Contact
---
Roberts Campus Center, Building J-218
3000 NE 4th St.,
Renton, WA 98056
(425) 235-2352 ext. 5704
testingcenter@rtc.edu
Hours
Monday - Thursday: 9 a.m. – 5 p.m., by appointment only and remote options available
​Friday: Remote Only
All personal items such as electronics, phone, food and drink must be stored in the lockers provided, outside of the Testing Center.
Parking is free in unmarked stalls.
Children are not permitted into the Testing Center. Please arrange for childcare.